LOSE UP TO
20 POUNDS*

IN A FEW WEEKS WITH SEMAGLUTIDE
START LOSING WEIGHT

IN 3-EASY STEPS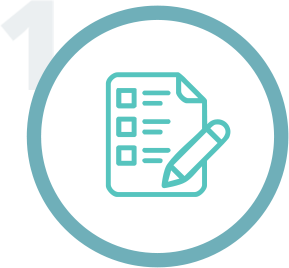 Fill Online Form or call our office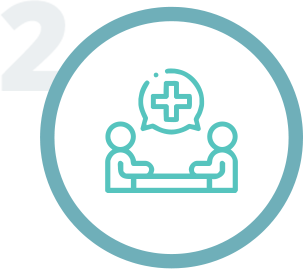 Meet with provider for a consultation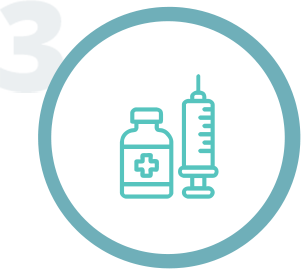 WHY MAKES OUR WEIGHT LOSS PROGRAM DIFFERENT?
We make sure you are a candidate & that Semaglutide is for you beforehand.
You will have to go get a blood test to ensure that semaglutide is risk-free for you
We will administer the injections, until you are comfortable doing it yourself
We ensure to see you once a week or follow-up with you on a weekly basis to make sure you are doing well
MEET OUR PROVIDER:


DR. GAZELLE ARAM, MD
Double board-certified in pain management and anesthesiology
A Bostonian, she excelled at Albany Medical College, interned at Lahey Clinic, then pursued an anesthesiology residency at Jackson Memorial Hospital, Miami. Post a pain management fellowship at UC San Diego, she served at Case Western Reserve University. She holds dual board-certification in pain management and anesthesiology. An advocate for the environment, patients, and medicine, she's a Palm Beach County Medical Society member.
WHAT OUR

PATIENTS SAY ABOUT US




I must be honest, I was a little skeptical about going to Expert Care Center for pain management even though I was recommended by family members that I trust dearly. I felt I had no other options as I'm going on vacation for two weeks, with lots of walking involved and I couldn't walk at all. I called and spoke to Anna, who felt my pain on the phone and squeezed me in on a triple appointment. To my amazement, Dr Aram and staff were efficient, thorough, kind, gentle and loving too. I'm happy to report that after 24 hours, I am on the mend about 85%. Thank you and much love to the entire office.


Dr Aram is the best . I came to the office with sciatica pain that had kept me essentially immobile and feeling very miserable for a couple months. I was given an epidural, and several weeks since it's a great feeling to be able to get around in a relatively normal fashion, and to wake each day with a much better outlook. Everybody in the office is very pleasant, and the whole experience a very positive one. I can't thank Dr Aram enough for putting me back on the right track.


Dr. Aram is the epitome of a caring and knowledgeable physician. Her office staff is highly competent and helpful. When I first went to Dr. Aram I was "living" with constant back and hip pain. Now I am playing tennis or Pickleball six days per week, pain free. I have never been as active as I am now, at the age of 72.


Dr. Aram is helping me deal with severe leg pain. The staff is bright, helpful and caring. Office is clean and orderly, which creates a sense of calm and assurance. I would recommend this practice to anyone who needs care.


Very beautiful, comfortable office. Dr. Aram was the kindest. She walked me step by step and answered my questions. The epidural was much easier than expected. I even got to pick my music! She made convo and I felt I was in good hands. 👍


Dr. Aram is not only one of the most knowledgeable doctors I know but also has incredible compassion for her patients. She never rushes you, takes time to listen, and makes sure you receive the best care possible. She will also put you at ease if you are afraid of any procedures due to her relaxing demeanor. You will not regret going to see her. Book your appointment now and look no further!


Dr. Aram is very compassionate and she explains everything thoroughly, making you feel very at ease, never rushed and verycomfortable with no fear of doing any procedure, She's an awesome doctor.


Dr Aram and staff are so personable and easy to work with. They truly care about their patients health and well-being and it shows. With Dr. Aram's expert help, my severe arthritis pain is gone and I can enjoy my life again!